The Secret Of Why Your Weight-Loss Success Lies In The Way Your Dietician Charges!*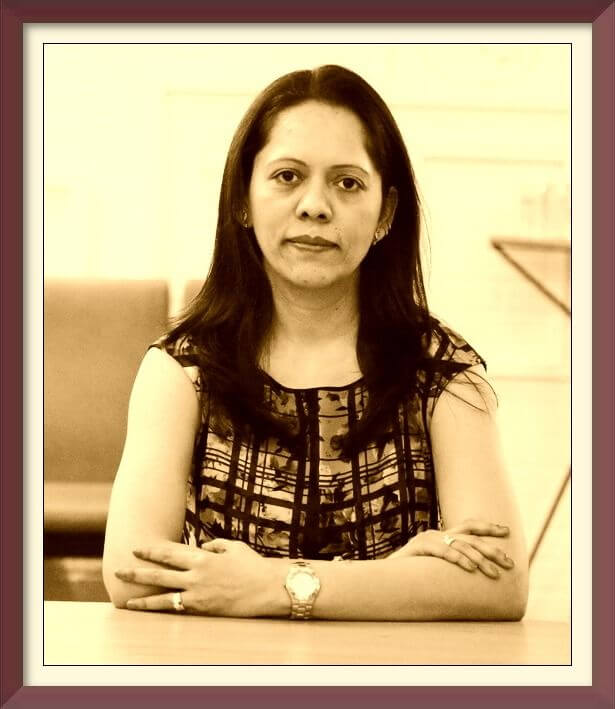 Hint: The Way She Charges Will Tell You How Committed She Is To The Results You Get With Her!
Surprised?



Read On...



First the basic, absolute truth: "You are wired to fail in your weight-loss"!
Yes, that's a fact - You are wired to fail in your weight-loss...and your dietician knows that even before she signs you up.
Let's understand this. Losing weight is actually about two things: 1)"Knowing what to do" and 2)"Doing it". Knowing what to do, that is, what to eat, what not to eat, how to exercise etc. is what any good and experienced dietician can tell you. And most of them will tell you almost the same thing. To be honest, there is hardly any difference between 'Dietician A' and 'Dietician B', including all the celebrity-ones you may have heard of. This is the first part of the equation.
The second, more crucial one, and the one that is the difference between success and failure of any weight-loss goal is, "doing it". This is where 67% of the people fail i.e. they either don't reach their goals at all or take much more time than they ideally should have.
Let's understand this better. When you set out to lose weight, you are actually working on doing something that "you always knew is right for you but could not do". You may have tried and failed in the past...may be many a times. You changed diets...the dieting...the dieticians...only to end up with one more failed attempt!
Honestly, however, your past weight-loss failures are not your fault completely.
There is this little devil in each one of us that stops us from "achieving what is good for us". By giving us temptations, by giving us "why-not" reasons, by telling us we'll do it next-time...next-day...next-week...next-month...next-year. Or after-Diwali...after-New-Years...after-that-family-wedding. That day never really comes…unless in the form of a health scare. The doctor tells you that you are borderline diabetic. Or your cholesterol levels are way too high. Or you learn you have Thyroid/PCOS. Or that you can't conceive unless you lose weight. Now losing weight becomes a necessity. An urgency! However, even in situations such as these, this devil comes up tempting you to do it later. Do you agree?
Most can't even get started. And those who do manage to, do it for some time and then lose the motivation to continue. Some get initial success and then simply get bored. They believe they can take a break and do it after some time. Many others get tired if the results don't match their expectations. They set unrealistic expectations and want to see results "yesterday". And if they don't, they believe "GM Diet", "Detox Diet", "Keto Diet", "Tummy Tuck", "Liposuction" etc. are the cures. Later regretting that the cure turned out worse than the problem!
The fact of the matter is this: those who set out to lose weight, for health or for other reasons, need more than just diet-counselling.
Weight-loss aspirants, more than counseling, actually need hand-holding and motivation to stay on track!
This is where a good, hands-on, results-oriented dietician plays a critical role. She should be able to keep you on track, motivate you when you seem to lose steam, encourage you to not give up and hand-hold you "till you achieve your goal". Her experience should tell her when you are likely to give up and what to do to take you over that hill! And this she can do if she is personally involved and available to you. And knows how to make it easy for you. (Without shortcuts!).
This is the way I work with my clients. This is what I do differently.
Each of my clients, meet and talk to me personally, not my assistants. And I am personally and wholly involved with them. I am always available to them; accessible to them personally or on phone. No restrictions on how many times, which hours of the day or what days of the week. They feel great to know that I am available "without restrictions". (Not one of them, in so many years, has ever abused that. There's always this mutual trust and respect).

This is unlike what most dieticians are doing. Most dieticians meet clients for the limited and pre-fixed number of sessions in their package options, like 8 sessions in the 3 months' package or 24 sessions in the 6 months' package. Many others charge on a per-session-basis. So you pay her every time you meet her. Many more, and especially those who run multi-location-based businesses, only meet their clients for the first time and then hand-over "their cases" to their assistants. The client, then hardly gets to meet the dietitian she came looking for and joined her consultation for. Here too, sessions even with the assistants, are pre-fixed and limited to the number of times within the package-period. What's more, if THE DIETICIAN is personally available, you could be charged differentially. So, if you want to meet THE DIETICIAN personally you may have to pay a higher fee for a session with HER!

So either your dietician is available for a fixed number of times or is available on an "appointment-and-pay-per-session" basis. I don't believe and work in that way. I am always accessible to my clients, like:

1) They can call me up and fix up a session with me at a convenient time, without restrictions on how many times that can be. This can be for any number of times, between the review-sessions we have every 15 days.

2) They can call me up anytime to ask me anything with regard to their dieting. Sometimes, they call me up, even late; to check if they can have something at a restaurant or at a party they are at.

3) I am hands-on with their progress on a daily-basis. They send me WhatsApp messages of the day's diet-recall for a quick review from me at night.
And I do all of this without being "strict" or "demanding" on them. I make it easy and possible for them. I make it enjoyable for them. For example, I give them easy, doable diets based on the their daily-schedules, eating-habits and cooking and other constraints. No fad-diets like fruits-only or juices-only. No exotic ingredients. No powders. No pills. And what's more, I also offer them weekend "cheat-diets". And if they can't hit the gym, they can walk!! I focus on getting them to do in small doable measures...instead of getting them overwhelmed with big demands...and ending up with them not starting at all or giving up quickly if they do. All of them - yes 100% - tell me that they feel much better, more energetic and even more motivated to keep working on it.
All of them tell me that they feel understood and taken care of as individuals, instead of as "overweight bodies". They are not made to feel guilty, stressed out and like a "client". I am 100% approachable to them and that's what makes them want to stay on course and do it. (And it's not just diet they talk to me about! They open up to me about all the issues that bother them and get them distracted). I spend as much time with each client, as she needs from me.
And the way I charge ensures that my clients get results, without spending a Rupee more than they should.
I charge on pay-per-kilo-lost basis, not on pay-per-package-cost basis, that almost all others do. This, I have designed, is a way to ensure that my clients get results without being fleeced with money.

Let's understand this better. When you sign up with me, I start by calculating what your target should be i.e. the total weight you need to lose. Your fees for the same would be "Your Target x Rs. 750 per kg". So, if your target is 10 kgs, you pay Rs. 7,500. If it's 15 kgs, you pay Rs. 11,250. And hey, if your target is 5 kgs, you pay just Rs. 3,750. So with me, you are paying for your results, not for my time. I work with you till you get your results, not asking you to renew every month/quarter. Some of my clients take more time, some less, but I am there with them…till they achieve their results. No renewals. No upsells. Only you!

So, how would you end up paying more with other dieticians? Here's how: Most of them charge on a month-wise/diet-wise/package-wise basis. They sell packages, not results. Celebrity-dieticians would charge you at least Rs. 5,000 per sitting with them. Gyms and health-centres who have dieticians on their payrolls would charge you up to Rs. 5,000 per month. Independent consulting dieticians (with experience of 10 years and less), would charge you Rs. 5,000 for 3 months. That's the minimum, right now.

Now, let's take the last one and understand how I can prove to be cheaper. If you compare this structure with a 'fixed-fee' one, this is what it will look like:
Target Weight
Loss
Assume You
Achieve In
3 Months
Renew For Another
3 Months
Total Cost
Regular Dietician
(non-celebrity)
10 Kgs.
7 Kgs.
Yes
Rs. 5,000 for the first 3 months
+
Rs. 5,000 for renewal after 3 months (to achieve the balance
3 kgs target)
=
Total Rs. 10,000.
Nea-Zoi Consulting*
10 Kgs.
7 Kgs.
No
Rs. 750 per kg = Rs. 7,500
So, you save Rs. 2,500 with me, with your target of 10 kgs. weight-loss achieved! With others, who work on time-based-package-basis, you could end up spending a minimum of Rs. 10,000 or ever higher, if you take even more than 6 months.